Hello Ex-Staff all around the World,
This is the last Ex-Staff Update of 2008!
We hope that you all had a great (scouting/guiding) year and that you managed to stay in contact or even met some of the staff of your season or year(s) here at KISC. On the website you can read all about what happened this year here at the Centre and a short summery is presented here.
---
Time Out 2007
Yes, we managed it - Time Out 2007 is online!
In between the transfer of the website to a new Content Management System and lots of other work we managed to publish the Time Out 2007 with only a 9 months delay :-)
Anyway it is here and we all hope you have a great time reading it. For all the staff of 2008 if you do not send in your season updates to the PR Assistant on time (next 2 months) we have to make some stories up using the gossip book!!
---
Ex-Staff Reunion 2009/2010
In a year time we will organise the next Ex-Staff Reunion and the dates are:
26.12.2009 - 03.01.2010
The Reunion page on the website (secure ex-staff pages) are up to date at the moment and you are recommended to keep an eye on them as well to see the latest news around the Reunion. Conner McCarthy (IE) has volunteerd to assist in organising the Reunion. Paul Lawrenson will also help. Ideally we look for 1 or 2 more of you to assist in the organisation. If you are interested you can contact me.
---
Forum in the ex-staff section
After an absence of more then a year there is a kind of Forum back in the Ex-Staff section of the KISC website.
The available technique is not as 'sophisticated' as the previous one but it works. There are 2 'threads' initiated by us at the moment. if you want another 'thread' to be opened you need to contact me (again). Have fun with staying in contact!
---
Facebook and KISC
Now we have finished the transfer of the website to another Content Management System we are working on a wish list of improvements.
On of the approvements could be that we will link-up with Facebook and as a result your Facebook log-in gives you then access to the Ex-Staff section of the KISC website as well. There are a few more very interesting advantages for doing this but I can not remember then exactly anymore at the moment.
---
Merry X-Mas and a Happy 2009 from all staff here at the Centre!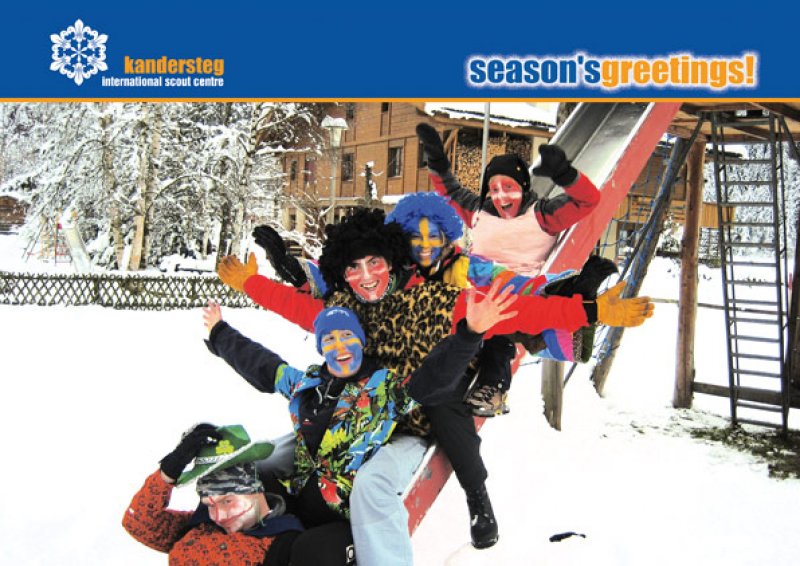 ---
We hope to see you all here in a year time for the Ex-Staff Reunion and wish you all the best for 2009!

Yours in Scouting,

Mark Knippenberg (NL) - Director


Disclaimer
This confidential e-mail is for the addressee only. If received in error, do not retain/copy/disclose it without our consent and please return it to us. We virus scan and monitor all e-mails but are not responsible for any damage caused by a virus or alteration by a third party after it is sent.
Unsubscribe Newsletter